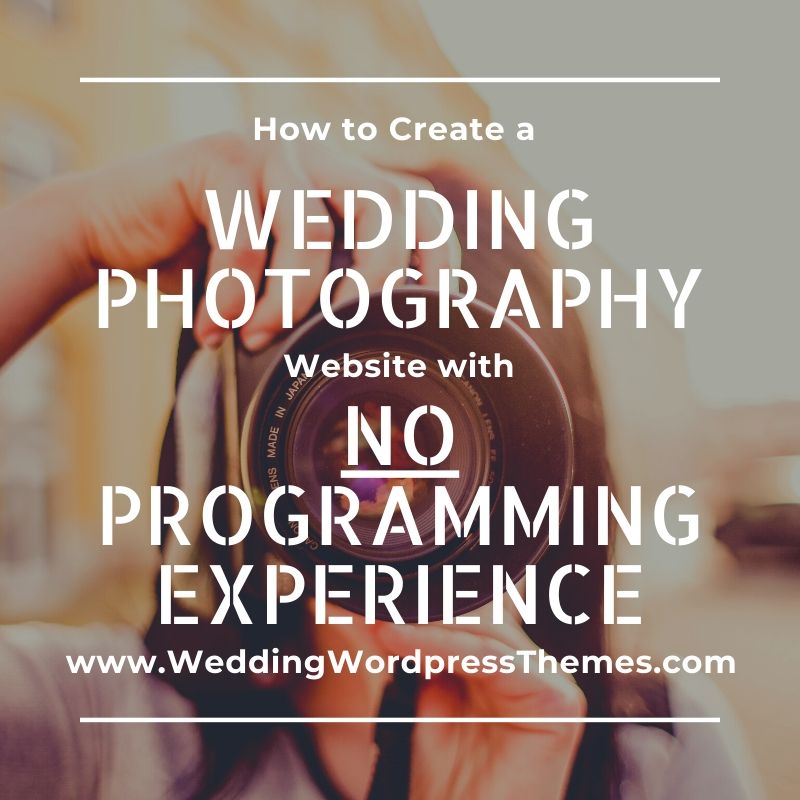 A Wedding photographer is super busy. I know peak season is coming and you just have no time to sit down and go through the learning curve of creating and designing a photography website. But little did you know that creating a wedding website is no longer hard and it's so easy that you can basically get a shell up and running within a day. If I said minutes, you probably close the window already and think it's some sort of trick. But it's not. Now you can use WordPress and WordPress themes. There is one theme that really caught my eye and that is Solene. Screenshot of it here:
I'll go through it below. There basically are 5 main things that you need to create your wedding photography website:
Webhosting
Domain Name
WordPress
WordPress Theme
Customize and add content
I will go through each item below:
1. Webhosting
Webhosting is where you are going to store your website files. They have to go somewhere, not your computer because no one has access to your computer files. You have to put it up on the internet somehow and that's what a webhosting provider is for. I recommend using Blue Host because they are fast, reliable and they provide premium support to their clients. Click here for a post I wrote on why Blue Host is a great webhosting provider.
2. Domain Name
So if you picked BlueHost as your webhosting provider, this point will be covered too because BlueHost offers one year free domain name. Click here to see BlueHost discount offers.
3. WordPress
Once again, if your picked BlueHost to be your webhosting provider, you can easily install WordPress. BlueHost has a one click install for WordPress and support for if you need it. Help is never far away. Click here to see more details about BlueHost.
4. WordPress Theme
After you install WordPress on your webhosting provider and you demo it, it will not look very impressive. It will look like a normal blog. That's why you need a WordPress theme to put on top of it and after that it will transform into an amazing and professional looking website. No programming or coding experience required. Choose WordPress theme Solene to help you create your beautiful wedding photography website. This is a great theme because of the tons of functionality it provides. Some of the features include:
Multiple portfolio layouts
Beautiful layouts
Responsive design
Client proofing gallery
Easily create an online store
One click demo import – so if you like one of the demos you see you can import that site directly onto your own. Support can help you if you need help
7 ready made inner pages – about me, about the team, services, contact us,
Stunning gallery presentations
and so much more
Click here to see more features of Solene.
Demo | Download | Get Hosting
5. Customize and Add Content
There! Congratulations! You created a wedding photography website. If you followed all the steps above, you are done creating your site and now all you need to do is customize your site and add content. Don't forget to showcase your best works and also contact information for brides to get in touch with you.